VISION is an active learning platform that uses tumor, immune system and health data to predict the best treatment options.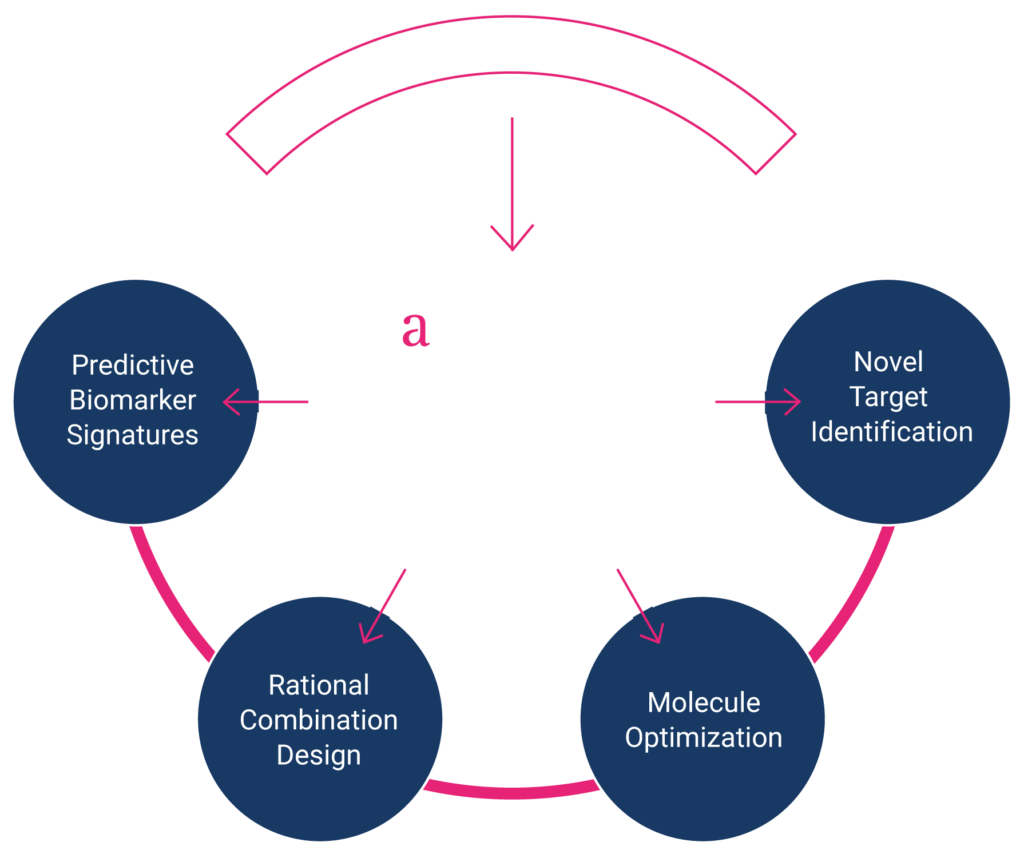 utilizing the Agenus data repository to explore an immense range of drug-biology interactions not possible via traditional processes. This includes in silico modeling and AI.
that test how our drugs perform under conditions that mimic a patient's tumor and immune system.
designed to unlock the true potential of our broad immunotherapy portfolio.
The Agenus data repository comprises:
single cell profiles defining the immune stimulation response to anti-CTLA-4 therapy
Outcome: Biomarkers to accelerate development of botensilimab as monotherapy and in effective combinations
data points defining the life cycle of a T cell from activation to exhaustion, including the effects of anti-PD-1 therapy
Outcome: Accelerated clinical path for PD-1 combinations
unique peptides expressed on patient tumors across multiple cancer types
Outcome: Prioritized novel cancer therapeutic targets
proprietary immunotherapies evaluated across 10+ preclinical in vivo tumor models to gather pharmacodynamic data
Outcome: Bridges research hypotheses from the bench to the clinic